Children should have an evaluation with an orthodontist by age 7. This does not mean that everyone will need to begin orthodontic treatment at that time. More often than not, early treatment is not necessary and orthodontic treatment is best started in middle school. These are some examples of the many patients that we have have treated in their pre-teen and teen years.
Our "Smiling Faces" sample books and video presentation in the reception area have hundreds of before and after photographs of patients that we have treated in our office. Don't be surprised if you see pictures of someone that you know!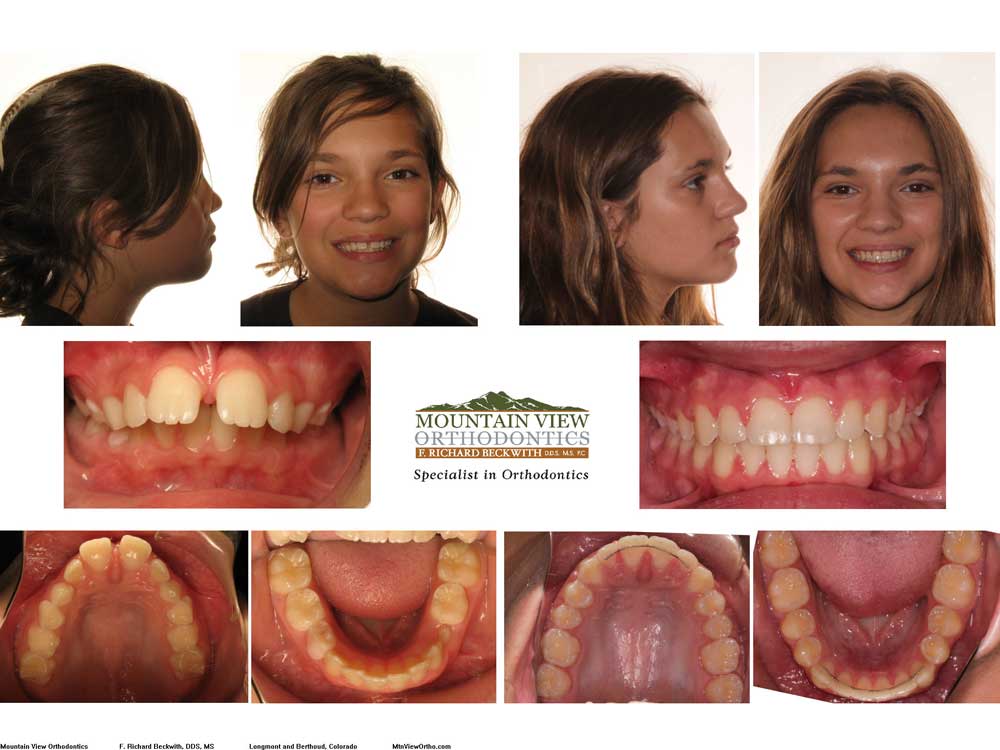 Severe overbite with large gap between the upper front teeth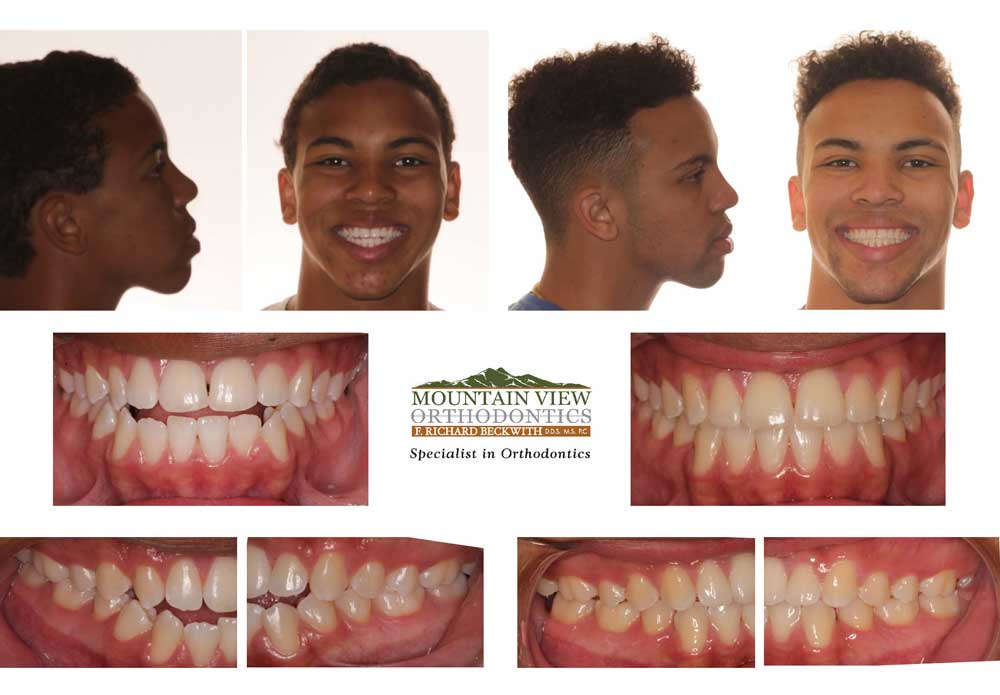 Underbite with open bite anterior and lower crowding. Treated with the removal of two lower teeth. Note the improved position of the lower lip from the side view.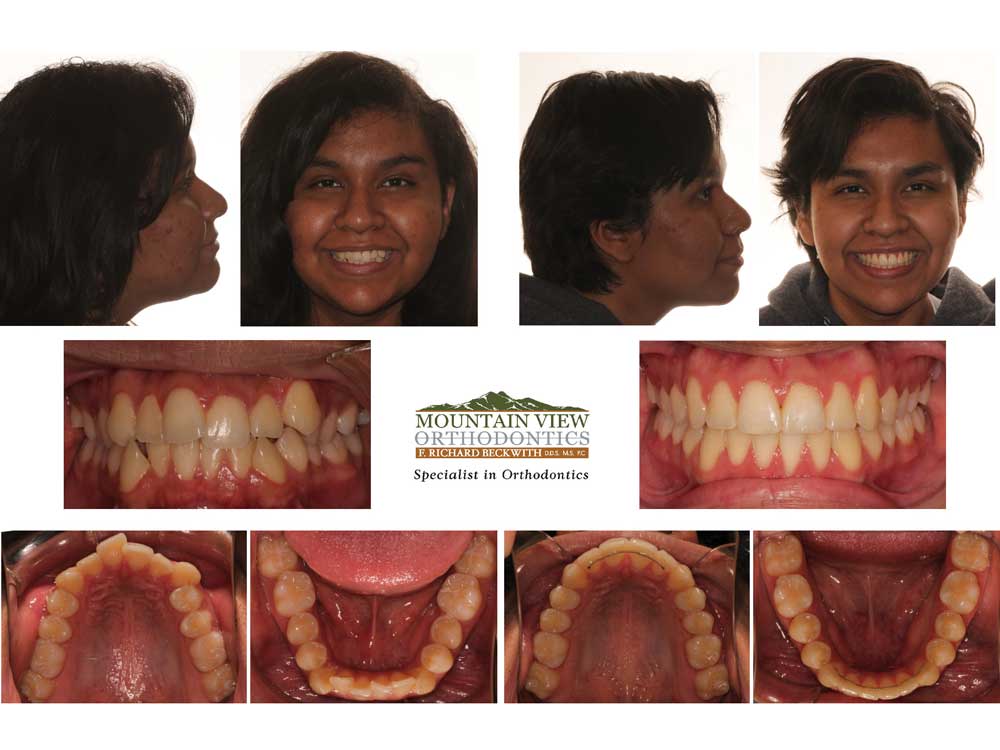 Severe crowding successfully treated without removing teeth…and a very happy patient!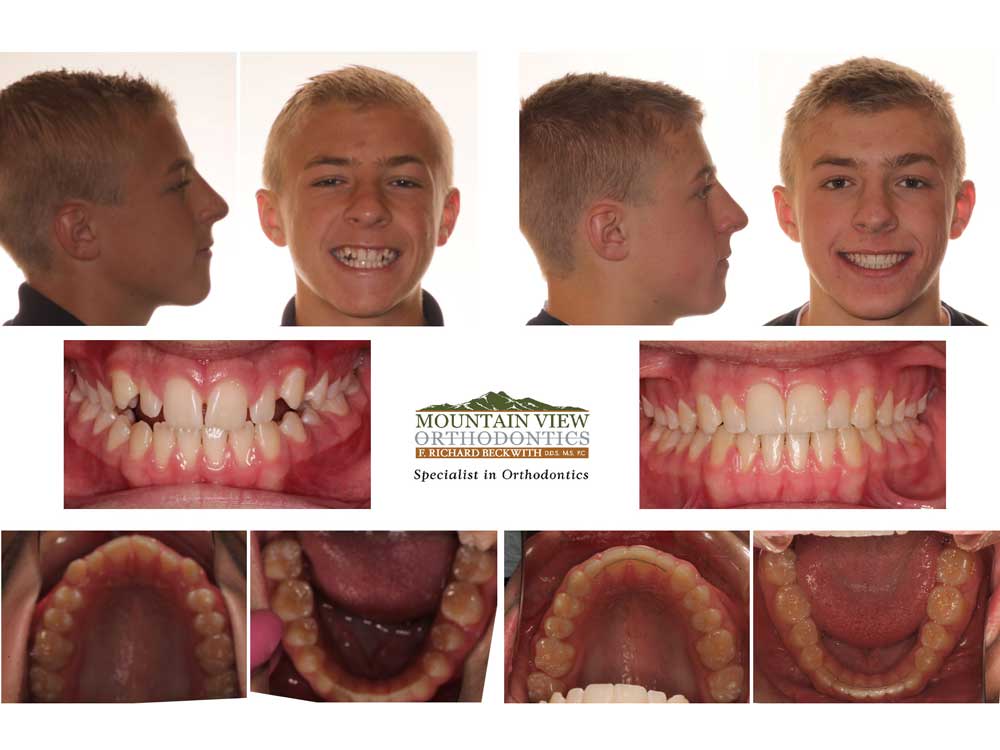 Upper spacing, open bite, and mild underbite.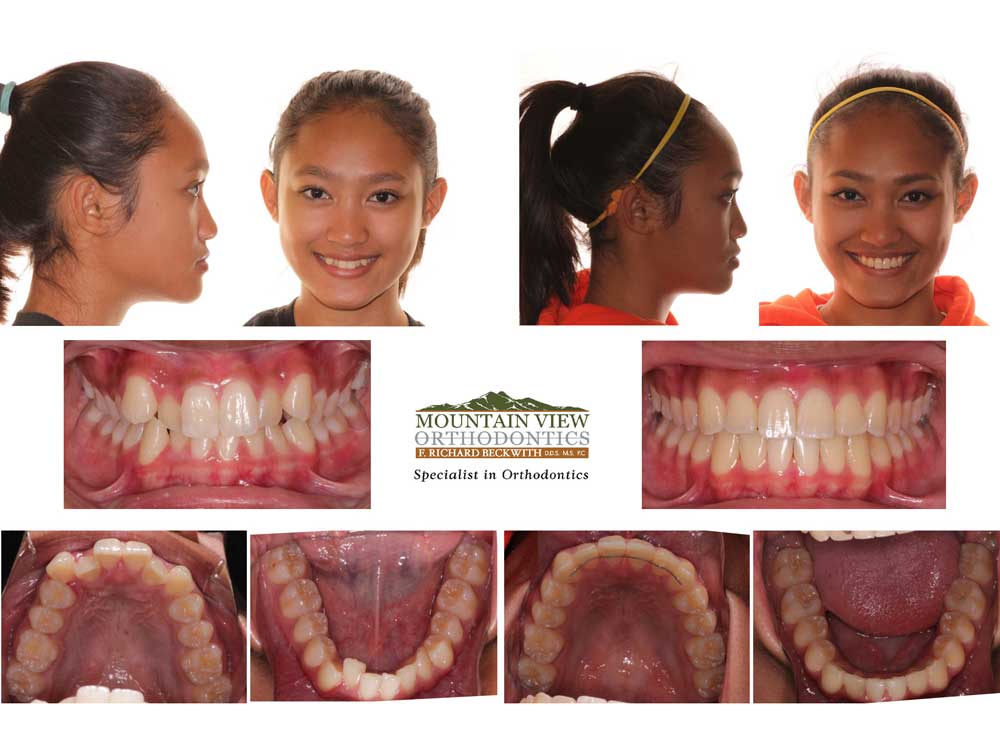 Severe crowding. Kept all of the teeth. Beautiful result!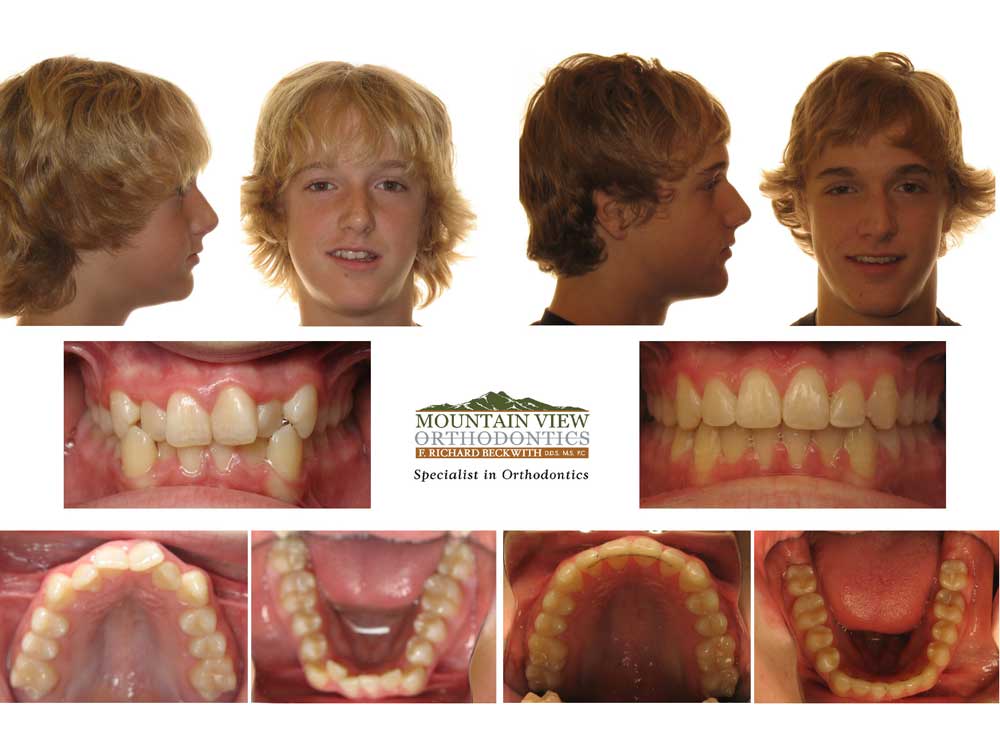 The teeth got straight, but the hair still says "Surfs up!"
Severe crowding treated without removing teeth…from a reluctant smile to a happy and more confident smile!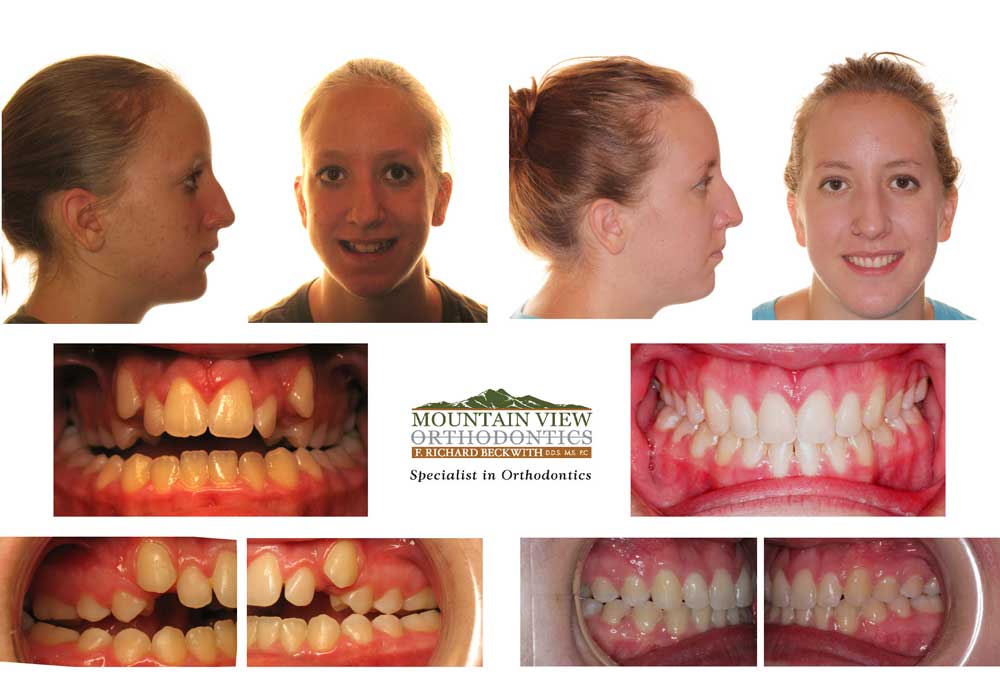 Severe open bite. Only her back teeth touched. Now she can bite the lettuce out of a sandwich!
He wanted us to close the space in the front and where the last kid tooth was removed. Note the tooth on the roof of his mouth at the start.