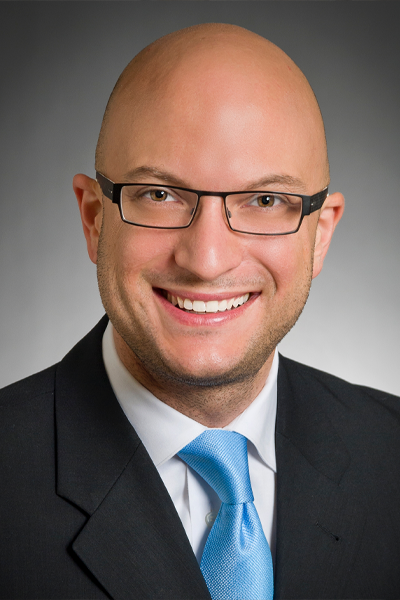 Dr. Sebastian Baumgaertel, affectionally known as Dr. Sebastian, brings his caring and detailed approach to orthodontic treatment to Longmont, Berthoud, and Colorado's entire Front Range region.
Dr. Sebastian earned his Doctor of Dental Medicine from the University of Bonn, Germany, where he graduated top of his class. He then chose to follow the family legacy and become an orthodontist just like his mother and father. He received his orthodontic specialty training at Case Western Reserve University, the premier private orthodontic research and education program in the United States. Here, Dr. Sebastian graduated with both a Certificate in Orthodontics and a Master of Science in Dentistry.
Before moving to Colorado, he spent over 15 years in Cleveland, OH practicing orthodontics and furthering his academic career at Case Western where he holds the rank of Clinical Associate Professor, teaching and mentoring the next generation of orthodontic specialists and supervising research projects.
In addition to having created thousands of beautiful and healthy smiles over the years and having written two orthodontic textbooks, Dr. Sebastian's academic involvement has led to the publication of over 25 peer reviewed articles in the most prominent orthodontic journals. Sebastian also holds a teaching appointment at the University of Melbourne in Australia and is a sought-after international speaker on the subject of Temporary Anchorage Devices (TADs). In addition, he is on the editorial review board of various important journals such as the American Journal of Orthodontics, the European Journal of Orthodontics, and many others. This is an honor bestowed only on a small elite group of orthodontists worldwide.
Dr. Sebastian understands the importance of a beautiful confident smile. He uses cutting edge technology, current science, and concepts of art and esthetics to create stunning smiles while also focusing on both oral and general health with particular emphasis on oral harmony and the airway.
While not pursuing his passion for orthodontics Sebastian loves traveling the world with his fiancée Edith, learning about other cultures, playing tennis, hiking, fishing in the summer and skiing in the winter.
Final interesting fact about Dr. B… he speaks 5 languages: English, German, French, Italian, and Romanian!